Clevedon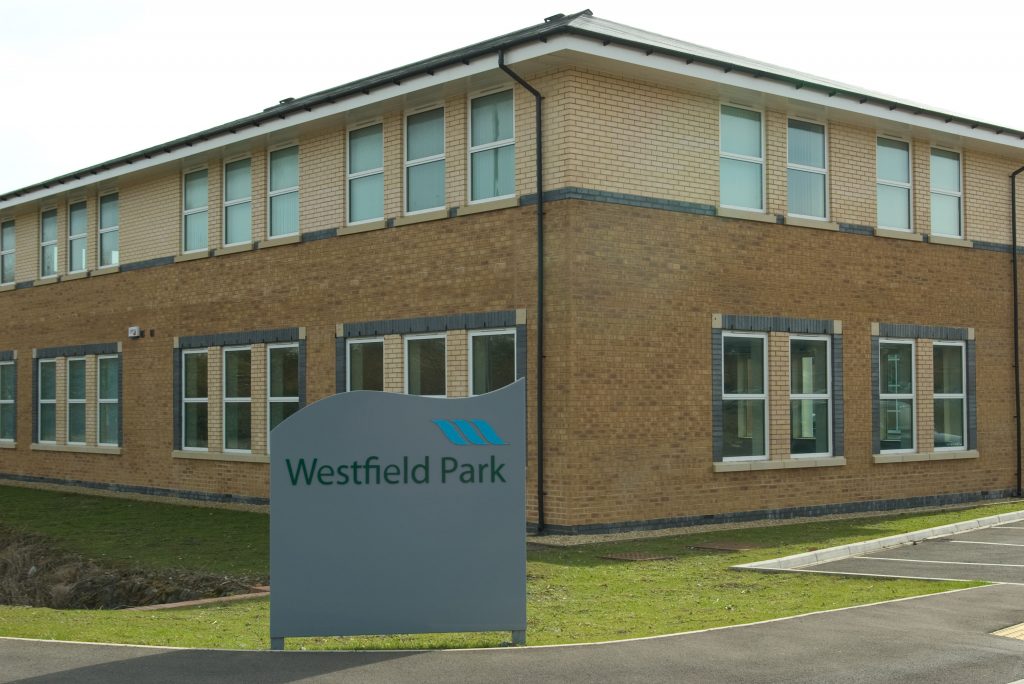 Clevedon includes the established estates of Kenn Road Business Park, Hither Green Trading Estate and the Strode Road area.
Kenn Road Business Park is situated close to Junction 20 of the M5 motorway and within two miles of Yatton railway station, which provides regular links to Bristol Temple Meads. This site is home to a number of modern developments offering a mixture of self contained offices and industrial/warehouse accommodation. Existing businesses include BOC, Palm Equipment and Gordano Packaging.
Kenn Road Business Park includes: St Davids Court, Griffin House, Millers Court, Rivermead Court, Westfield Park, Windmill Business Park, and Yeo Bank Business Park.
Hither Green Trading Estate is an established site which lies adjacent to Junction 20 of the M5, providing good access to the South West, Bristol and South Wales. This site includes industrial premises of various sizes from small terraced industrial units to larger warehouse/distribution units.
South of the town centre along Strode Road there is a cluster of commercial premises providing office, industrial and warehouse accommodation. Here you will find the 5C Business Centre and Tweed Road Industrial Estate.
Clevedon Business Park is a development site with outline planning consent for office and industrial units.
Nailsea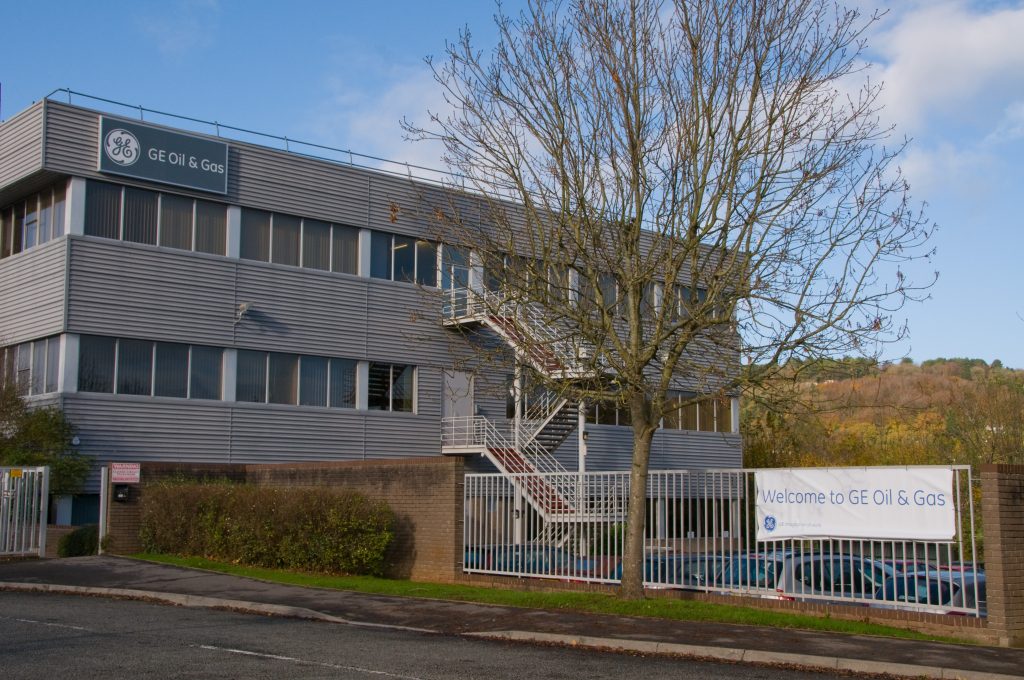 Nailsea includes the established estates of Southfield Road and Black Friars Industrial Estate.
Both sites are located within a short journey of Bristol city centre. Junction 20 of the M5 is within 6 miles and within two miles is Nailsea and Backwell railway station, which provides regular links to Bristol Temple Meads.
Southfield Road and Coates Industrial Estate largely consist of individual and terraced industrial/warehouse units of various sizes that cater for small and medium sized businesses. Black Friars Industrial Estate also contains this type of accommodation in addition to its larger warehouse/distribution units, and is home to a leading housewares manufacturer – Brabantia.
Office accommodation can also be found in Nailsea town centre, which benefit from close proximity to local shops and amenities. Various sizes exist that can accommodate businesses large and small.
Portishead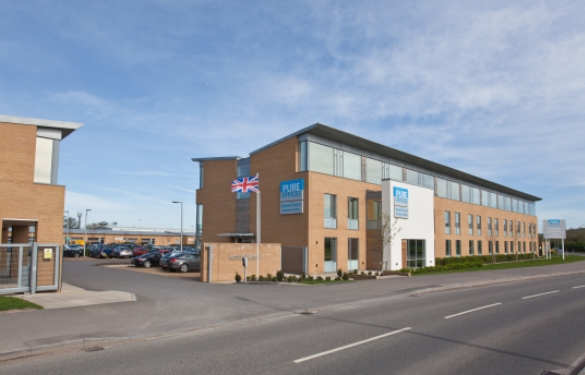 Portishead has seen a number of recent office developments including Portishead Office Park, Gordano Gate, Portis Fields, and Marine View Office Park.
The recently developed Marine View Office Park is set within the new Portishead Marine development, occupying a prominent corner site close to the waterside. Portishead town centre and local amenities are within close walking distance. 
Portis Fields is situated on Bristol Road (B3124), close to Junction 19 of the M5 motorway and approximately half a mile from the centre of Portishead. The development offers a mixture of self contained offices from 2,250 to 10,070 sqft.
Gordano Gate is located on the A369, approximately 2.5 miles from Junction 19 of the M5. This site is close to Portishead town centre and the new marine development. Gordano Gate includes Harbour Crescent and Gordano Court that offers a mixture of self contained offices from around 1,000 sq ft upwards. This site also includes a hotel and children's nursery.
Portishead also includes industrial estates at Harbour Road and Old Mill Road, providing a mixture of industrial and warehouse accommodation. Both sites benefit from being close to the town centre and are both approximately 2.5 miles from Junction 19 of the M5.
In the marina area of Portishead is Kestrel Court, providing high quality offices, studios and workshops to rent on extremely flexible terms in a purpose built complex which includes meeting rooms and conference facilities and an on site cafe. Workspace is available on an 'easy in – easy out' rental basis meaning that your rental commitment is never more than two weeks although you may stay as long as you wish.
Workspace ranges from a single office up to larger offices capable of accommodating growing companies that need to be able to expand their office space at very short notice through to studios and workshops for light industrial use.
Weston-super-Mare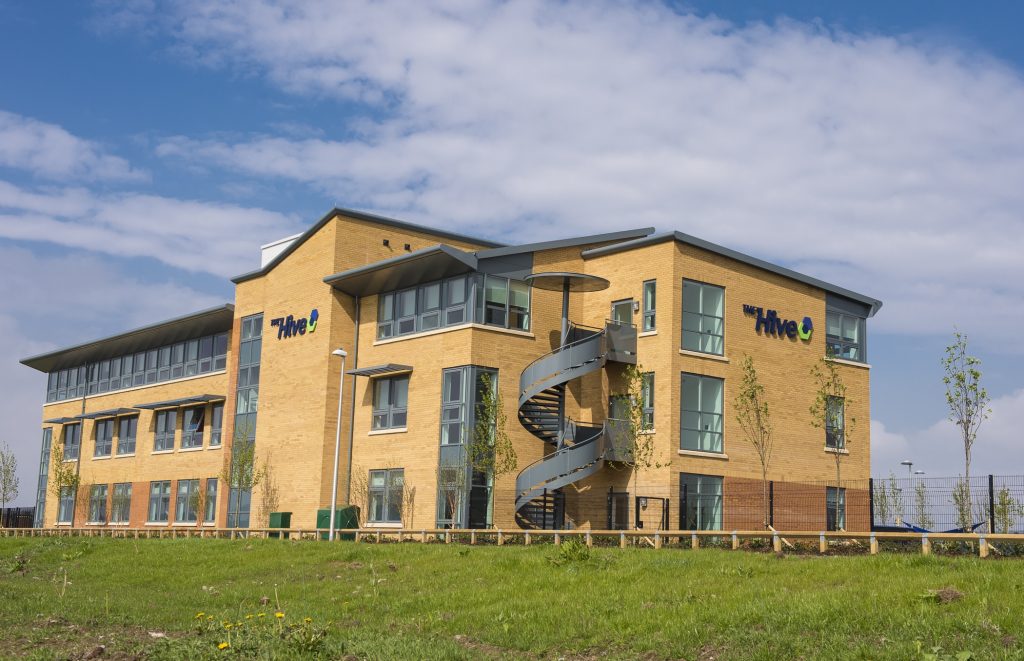 Weston-super-Mare includes a number of established business locations, particularly along Winterstoke Road with such sites as Weston Industrial Estate, and Oldmixon Crescent.
Weston Industrial Estate, is a modern development providing industrial/warehouse units covering over eight hectares. Units on the estate vary in size from approximately 1,200 sq ft upwards. Directly opposite is the well established Oldmixon Crescent, which has a variety of commercial accommodation from small workshop units to large warehouse and manufacturing premises, including Oakwood Business Park. Both estates are situated approximately 2 miles south of the town centre.
On the outskirts of town is Worle Parkway, which is a modern campus style office park situated close to Junction 21 of the M5. The site is adjacent to Worle railway station which provides direct access to Bristol Temple Meads. Local shops and amenities are within a short walking distance.
An unprecedented amount of land has been released for employment development at Weston Airfield, Locking Parklands, and on land adjacent to junction 21 of the M5.  For further information visit our Junction 21 Enterprise Area section.
Out of Town and Rural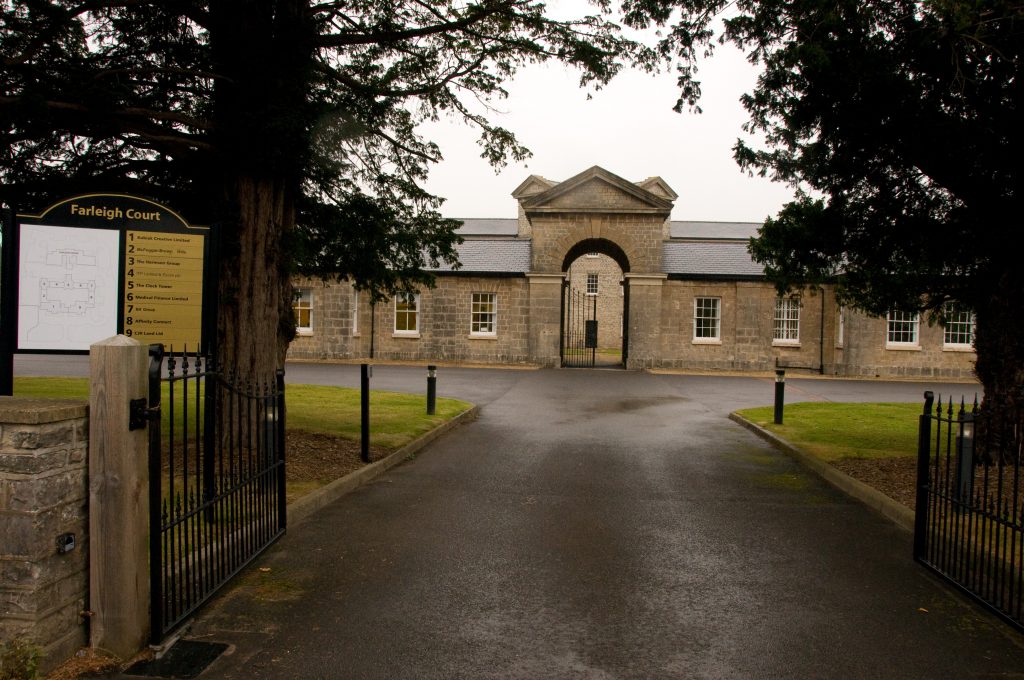 There are many business locations situated in the rural areas of North Somerset and on the outskirts of Bristol.
Office developments in Pill, Ham Green, Long Ashton and Flax Bourton provide business accommodation on the outskirts of Bristol, set within 5-6 miles of the city centre.
Elsewhere across the district, in such locations as Wrington, Yatton and Langford there are business premises set in rural surroundings, yet still benefit from being within easy reach of local A roads, the M5 motorway, Bristol Airport and the national rail line.
Business locations include:
Royal Portbury Dock
Provides a strategic distribution location within the South West. Situated off Junction 19 of the M5 motorway, the M4/M5 interchange and the second Severn crossing are both within seven miles.  The Midlands and London, as well as the South West and South Wales, are all within easy reach.  This area has established itself as a location for distribution users, and occupiers include an ASDA distribution centre, Toyota, Co-Op, and Kerry Ingredients.
Eden Office Park
A recently completed modern office park situated in Ham Green and close to the village of Pill.  The A369 is within half a mile, and Junction 19 of the M5 motorway is around a five minute drive.  Also, the Clifton area of Bristol is within 10 minutes via Brunel's famous suspension bridge.
The Old Brewery
Close to the centre of Pill village, this office park comprises part of a converted former brewery that has been subject to recent refurbishment. Like Eden Office Park, the Old Brewery has proved to be popular and shares the same location advantages.
Leigh Court's Business Centre
Conveniently located 3 Miles from Junction 19 of the M5 and easily accessible from Bristol city centre. The business centre offers fully serviced offices set within a Grade II* listed mansion and extensive grounds. Offices vary in size and are suitable for between 2 and 12 people. Rental is offered on a 12 month minimum licence, which includes a full range of office services that can be tailored to your needs. In addition, tennants have access to numerous business services including on site catering services.
The Grange
This site in Hewish, and close to Weston-super-Mare, combines a countryside environment with close proximity to Junction 21 of the M5. The Grange consists of rustic barn conversions sympathetically redeveloped in addition to new contemporary style offices in former cattle sheds. This development has used eco-friendly building materials and principles to provide well insulated and energy efficient business premises.
Estune Business Park
Consists of two modern three storey offices with permission for further office provision. Situated in the village of Long Ashton and approximately 1.5 miles from Bristol, this site provides an attractive setting and benefits from local shops and amenities. The A370 is within a mile, which provides direct access to both Bristol and Weston-super-Mare. Bristol Temple Meads railway station and Bristol Airport are approximately 5 miles away.