Community Learning West Funding Opportunities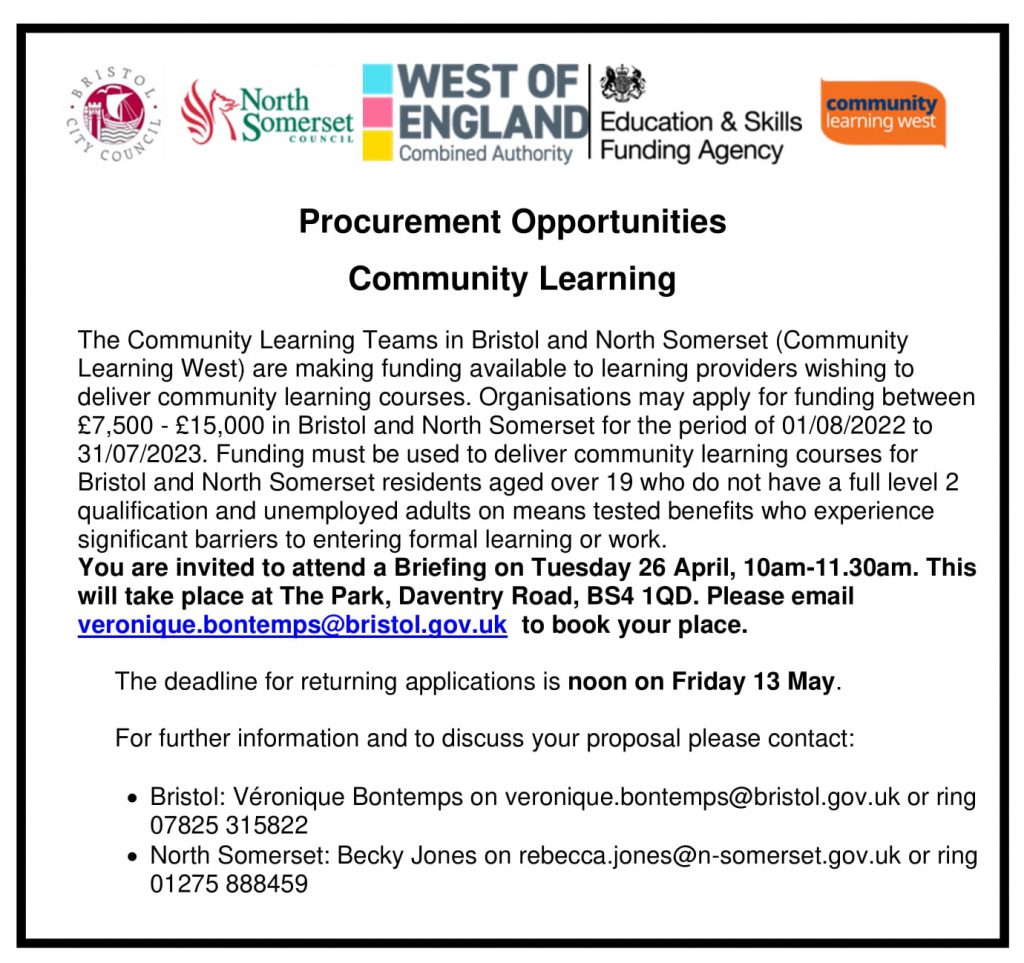 Anyone wishing to apply will need to read the Outcomes and Guidelines document then complete the Grant application spreadsheet.
The spreadsheet has 3 tabs that all need to be completed.
The 1st tab covers organisation details
The 2nd tab requires answers to set questions
The 3rd tab asks for a list of the courses being applied for
The deadline for applications is Friday 13 May, 12 noon.
There will be a provider briefing on Tuesday 26 April, 10am to 11.30am at The Park, Daventry Road, BS4 1QD. We strongly recommend that any interested parties attend as it is an opportunity to find out more about the funding and how it works in practice. It is also a chance to network with other organisations who already receive our funding or are thinking of applying. Please email Veronique.bontemps@bristol.gov.uk to book a place.