Whether you want to work in an entertainment complex, tourist information centre, or travel agency the Visitor Economy has lots to offer ambitious individuals.
You can work in a range of environments, with positions in administration and marketing, and front-of-house roles that require  people and customer service skills.
Jobs in this sector are often very demanding and those wishing to pursue these positions will need to demonstrate hard work, dedication and a genuine passion.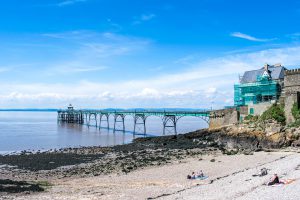 Example Job Profiles
The following profiles are intended for reference only to offer an example of the type of positions available within this sector, along with a brief description and a starting salary. 
---
Entry-Level: Tour Guide
Average Annual Salary: £20,000
Description: A tour guide might work on a specific place or attraction, or be part of a tour company. They are experts on these areas or attractions, and provide the visitors with guided tours and information about them. Sometimes they travel with visitors, taking them to different points of interest.
Requirements: You could do 3 levels of training to get a tour guide badge: Level 2 – white badge, level 3 – green badge, level 4 – blue badge, apply to local tourist guide associations for training, or major tourist attractions that run their own schemes, organisations like the National Trust and English Heritage offer opportunities to gain experience as a tour guide through volunteering, apprenticeships may provide useful skills, such as Level 3 Cultural Learning and Participation Officer, a second language is often useful.
---
Mid-Level: Travel Consultant
Average Annual Salary: £25,000 + commission
Description: Travel consultants work with clients to create trips suited to their desires. Often they work closely with many services such as hotels, transport companies and sites of interest to create organised and composed visits.
---
Senior-Level: Senior Marketing Manager
Average Annual Salary: £50,000
Description: Senior marketing managers oversee the marketing team of an organisation. They will work towards creating an organised and homogenous marketing campaign towards their desired audience. This may include market research, branding and design.
Opportunity North Somerset Homepage