Professional & Financial Services
Employment opportunities within the Professional & Financial sector can generally be split into two main areas: business management and consultancy.
Business managers usually work either general management jobs or hold specific responsibilities for an organisation, such as human resources, strategy planning, marketing. Whereas consultants offer advice to organisation to help them solve problems and enhance performance, specialising in areas, such finance, IT, or media.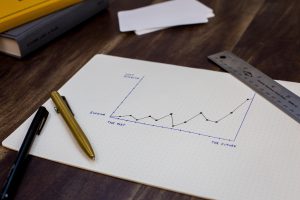 Example Job Profiles
The following profiles are intended for reference only to offer an example of the type of positions available within this sector, along with a brief description and a starting salary. 
---
Entry-Level: Office Administrator
Average Annual Salary: £20,000
Description: Office administrators carry out a variety of tasks within the office environment. These may include corrospondence, such as answering calls and email. They may also be human resources related, which might involve administering payroll and benefits and working to support staff. The tasks really vary on the organisation but largely require computing and organisational skills.
Requirements: GCSEs at grades 9 to 4 (A* to C), or equivalent qualifications, including English and maths, Telephone, typing and IT skills, Business Administration Apprenticeship, Level 2 or 3 Diploma in Business and Administration.
---
Mid-Level: Project Manager
Average Annual Salary: £40,000
Description: The project managers role of course varies dependent on the project. Essentially they will work towards defined outcomes in a timely manner and within budget. They will also oversee a team and delegate work that supports these outcomes.
---
Mid-Level: Town Clerk
Average Annual Salary: £40,000
Description: Town Clerks work within local governments and are responsible for tasks related to documents. These can include birth certificates, death certificates, permits and more. They implement and maintain organisational systems to manage these documents.
---
Senior-Level: MP
Average Annual Salary: £85,000
Description: Members of parliament are elected by the UK public to represent their concerns and needs within the House of Commons. They can propose new laws, as awell as raising issues that matter to the public. This includes asking government ministers questions about current issues, including those which affect local constituents.
Opportunity North Somerset Homepage