Grants & Funding
This page provides a number of key sources of information, finance and grants that may be available and relevant to help you start-up, grow and expand your business.
Creative Scale Up
Creative Scale Up is a new programme designed to support creative businesses in the West of England to grow and access finance.  The Department for Digital, Culture, Media & Sport (DCMS) funded programme is a pilot scheme exploring how best to support businesses in the creative industries sector to grow and attract investment.
Support available
Selected businesses will receive 6 months of intensive support as part of a cohort.  The support includes mentoring, face to face peer support, training and workshops.  There is also the opportunity to pitch for small grants and to engage with investors.
Your commitment
There is no financial cost for businesses taking part but there is an expectation that businesses will commit their time to take part in the activities.  It is a competitive programme and businesses will be selected that demonstrate a genuine ambition to grow, innovate and contribute to the region's economy.
Eligibility
Businesses applying to join the programme need to:
Have a minimum of 8 employees, up to 4 of whom can be regular freelance staff
Have scaled by 10% in the last year (turnover or employees)
Have ambition to grow by at least 20% over the next 3 years
Be a Creative Industries business
Have not received More than Euro 200,000 in government funded business support in the last 2 years
Be based in the West of England (Bath and North East Somerset, Bristol, North Somerset and South Gloucestershire)
Agree to participate in the activities and workshops of the programme
Further information is available at https://www.westofengland-ca.gov.uk/business/creative-scale-up/   or contact CreativeScaleUp@westofengland-ca.gov.uk
Advanced Engineering & Digital Business Acceleration Hubs
The Advanced Engineering Business Acceleration Hub is part funded by the European Regional Development Fund (ERDF).
We offer a portfolio of targeted and tailored resources to help high growth companies grow even faster, with access to investment, customers, research and development grant funding. Please contact us if you would like to have a discussion in advance of an application.
To participate:
You need to be registered with Companies House

Your business needs to be an SME as defined by the European Commission, visit the website for definition, here.

Your business must have an operations address in the West of England Local Enterprise Partnership area (Bath and North East Somerset, Bristol, North Somerset or South Gloucestershire)

You need to meet the De Minimis state aid criteria – received no more than €200,000 de Minimis aid over the last three fiscal years (We will ask you to complete a State Aid declaration to verify this)

The applicant (you) should be the founder or the CEO of the business, and be the person who is responsible for driving the growth of the business
The Digital Innovation Business Acceleration Hub offers bespoke business support and coaching to help innovative companies in the West of England achieve their potential. The support is FREE and funded by the European Regional Development Fund (ERDF).  The programme is open to growth businesses in the digital sector who are innovating in health, well-being and the creative media sectors. Business acceleration is tailored, so it could be about engaging a consultant, building a tech team, modelling the finances or a market strategy, working with an expert to build an investment pitch or to make a grant application. As the programme is delivered by the University of Bath there is also the opportunity to work with academics and researchers on cutting edge technology and R&D projects.
Weston-super-Mare shopfront enhancement scheme
In the autumn 2019 the Heritage Action Zone launched a shopfront enhancement grants scheme to offer design services and funding to priority independent commercial properties in Weston Town Centre. The scheme aims to support at least 21 properties to upgrade their shopfronts and  facades over a three year period.
For details contact: Weston.RegenerationTeam@n-somerset.gov.uk
Crowdfunding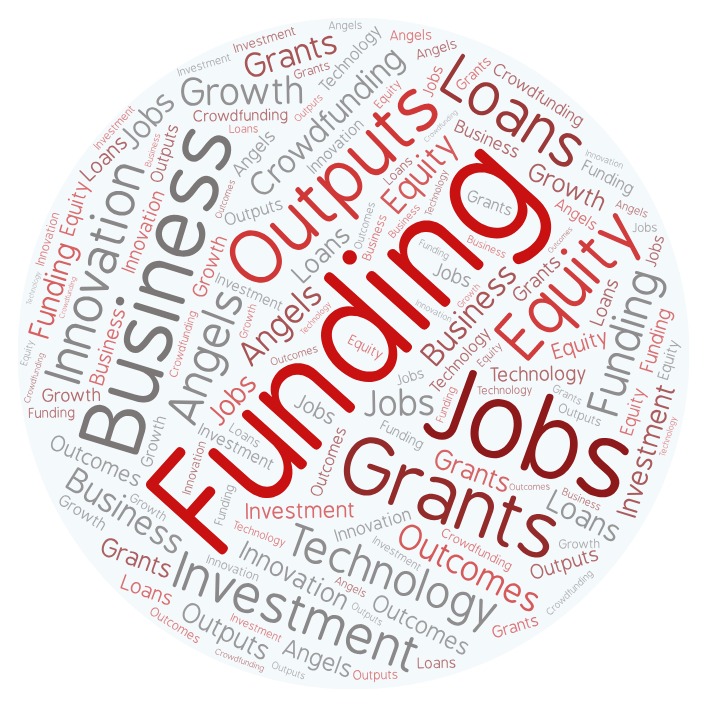 Crowdfunding is a relatively new way of funding a project or venture by raising small amounts of money from a large number of people, typically via the Internet. The following are examples of some of the most relevant crowdfunding platforms to business.