Small Business Saturday – Cllr Mark Canniford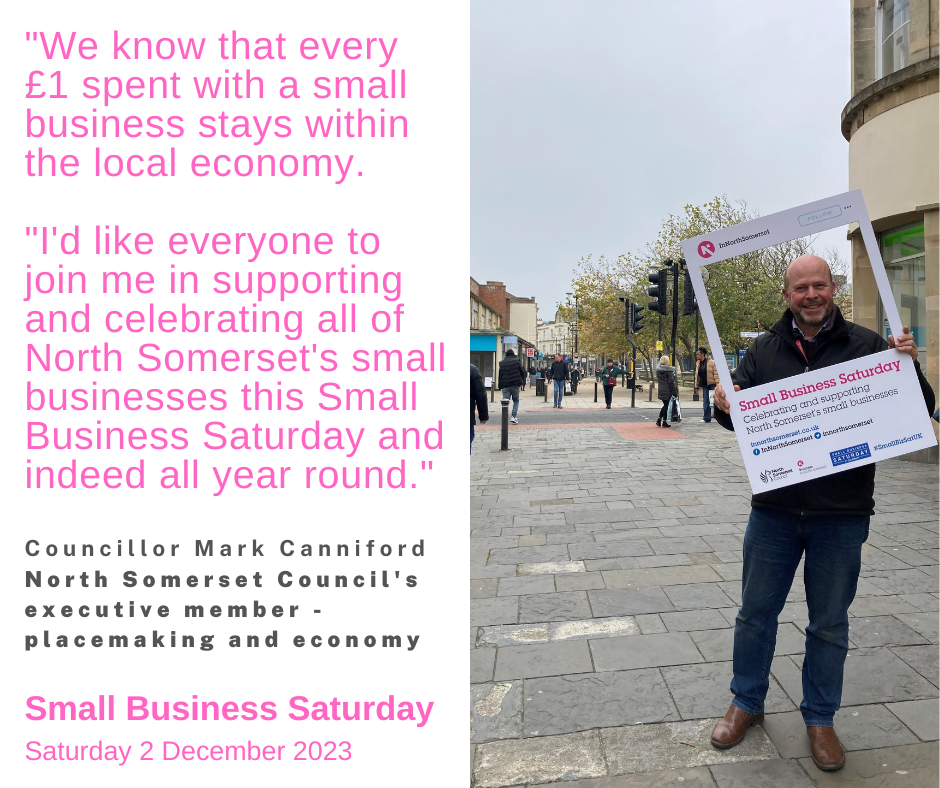 Throughout November, we're running a social media campaign to celebrate and support the fantastic small businesses we have here in North Somerset.
In the run up to Small Business Saturday on Saturday 2 December, we're showcasing a different local independent business each day.
Get involved by following the In North Somerset team on social media – Facebook, X (formerly Twitter) and Instagram. Please do like, share and engage with the posts to help spread the word.
We encourage people to shop and do business locally in North Somerset all year round.
Choosing local independent businesses keeps money circulating within the local economy, jobs in our local communities, while also being better for the environment as it cuts transport emissions.
The Made in North Somerset website features an array of independent businesses to buy from.
If you run a local business, make sure customers can easily find you by adding yourself to the national Small Business Saturday business finder map.
For details of how to get involved with Small Business Saturday – including downloading resources including logos and posters – visit https://smallbusinesssaturdayuk.com/#get-involved.
Remember to tag In North Somerset and Small Business Saturday UK into your social posts and include the campaign hashtag #SmallBizUK. We'll share as many posts as possible.