The Power of AI & Smart Tech in your Business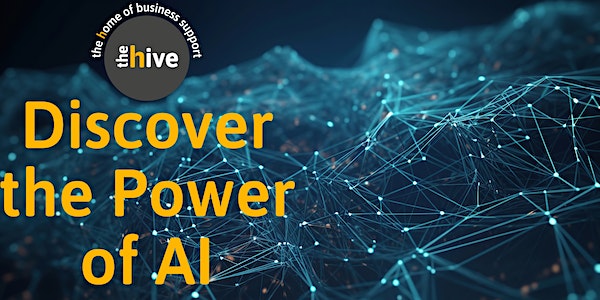 On Tuesday 10th October, join us at the hive for a fascinating and immersive session on the Power of AI & Smart Tech in your Business.
Delivered by the Visit Somerset team, learn about Artificial Intelligence (AI), Social Media Engagement, Videography, and YouTube and how they can all benefit your website directly.
We will kick off with a lively presentation by AI specialist John Turner*, this will include plenty of opportunities for Q&A's.
Following the group presentation, we will break out into workshops. There will be time for all participants to fully immerse themselves with 2 of the 3 workshops (listed below).
Additionally, we have data & digital expert Jack Easterbrook available for a limited number of 1:1 appointments in which you can start to build a tailored media strategy for your business (book your 1:1 via Hazel at the hive reception on the day).
WORKSHOP: Social media engagement and knowledge sharing.
WORKSHOP: Create your own videos/showreels using your own mobile phone.
WORKSHOP: Power of Artificial Intelligence (AI) & Smart Tech in your Business – a how to approach.
You have the choice of joining us for either the AM or PM session (they are carbon copies of each other) Book on Eventbrite to secure your place on this fascinating session.
*John Turner the CEO of Visit Somerset the Official Destination Management Organisation for the County of Somerset has been studying Artificial Intelligence and Machine Learning for the last four years – culminating in his being accepted this year into a unique Post Grad program run by Oxford University, Said Business School in Leadership in Artificial Intelligence.