UK Pride – Grove Park WsM – 30 Sept 23
Join Pride in Weston on Sat, 30 Sept 23 to close the summer season of pride events with a fantastic celebration throughout the day!
After 8 years of growth and commitment from volunteers, Pride in Weston are proud to provide a platform for the LGBTQ+ community, friends and family to be visible throughout North Somerset and beyond.
At 11am on Saturday, the event will kick off with the sensational #ProudToBe parade, starting from the Knightstone Island along Marine Parade. From there, it will travel through the High Street and onto the main Pride festival site at Grove Park as an all-singing, all-dancing carnival of colour. The parade is a free event to participate in so come and raise your voice and show us what you are proud of!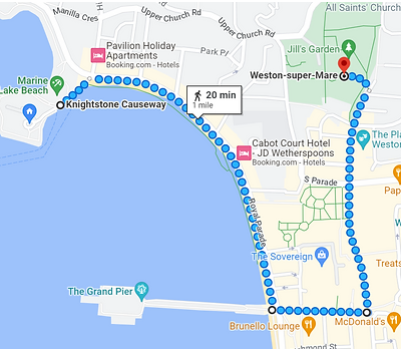 The main event venue will be open from 12pm-9pm and will be complete with a main and community stage, a dance tent, a market street, a food court, and queer and community villages. 
For more information about the event, please visit: Pride in Weston