Clevedon Working Wednesday Lunches – May 3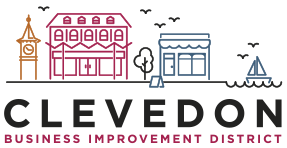 Clevedon BID and Chamber have organised a series of regular networking and discussion events for Clevedon businesses. The first one is coming up fast on 3rd May.
Two formats have been agreed, primarily for office occupiers but open to all businesses will alternate month to month:
1. First Working Wednesdays at 12:30-2pm – discussion group with an invited speaker (topics will vary across the whole spectrum of business topics)
2. Third Thirsty Thursdays from 5pm – Networking (i.e. informal)
A complimentary sandwich lunch will be provided at the Working Wednesday event and the first drink at the Thirsty Thursday.
The First Two Events:
The first two events confirmed as follows and require sign up please:
3rd May – First Working Wednesday Lunch – Channel Court Business Centre, 8 Hill Road, BS21 7NE
A short presentation by Charlie Orr, Economic Development Officer, North Somerset Council. "How business support is delivered, what are the challenges, improving engagement going forward to make a real difference."
15th June – Third Thirsty Thursday – Murrays, Hill Road, BS21 7PN
We would be delighted to welcome you at one or both of these dates – please note numbers are restricted and there is a need to sign up.