the hive business club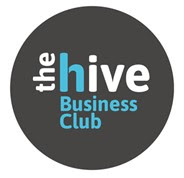 the hive are very excited to announce the re-launch of the hive Business Club.

the hive, along with our trusted partners, will be organising a series of informal networking events that aim to support, nurture and inspire business owners in North Somerset and beyond.
We'd be delighted if you could join us for our re-launch event on 30th March between 12pm and 1.30pm at the hive, where you will be able to learn about what we have planned for the future and hear from our guest speaker Graham Ash.
About Graham – Graham is a multi-channel Director and Retailer with a proven record of profitable growth and leadership.  He will be discussing the importance of maximising your business assets to help you survive and thrive through turbulent times and why balancing this with being kind to the planet is so important. Graham has also recently taken up a position as Associate Lecturer at the University of the West of England – supporting UWE deliver 1st class learning experiences to Business Management students.
We hope that future quarterly events will provide the opportunity to:
Take a break and talk with like-minded people.
Share information about your business and the products and/or services it provides.
Talk about current challenges businesses face as well as provide the opportunity for you to learn and grow together.
Learn from guest speakers. Each speaker will be selected to provide genuine value to you and your business.
Grow together. Networking is essential to business growth, and we'll be there to encourage and support you, no matter what stage you are at in your business journey.
Enjoy locally sourced food and drink in good company.
Help us to build a club that benefits you. We'd love to hear your ideas on how we can support you and your business.
Sustainability will be an overarching theme at every meeting.
By becoming a member you'll be contributing to the growth of a responsible, regional, business community in North Somerset.
 
Should you wish to join permanently, the renewal and annual membership fee is £52.00 + VAT. There will be a £10.00 charge to cover refreshments at each quarterly meeting. If you would like information on how to join and dates of upcoming meetings please contact Hazel on 01934 418118 or email hazel@hivebusinesssupport.org
If you would like to come along to the re-launch meeting (non-members are also welcome) please contact Hazel by clicking the button below and she will book your place for £10 and gather your details for any food allergies. We look forward to welcoming you!