Workforce for the Future Event – Weston-super-Mare on Tuesday 19th July 2022
Does your business want to attract talented staff, motivate and retain your workforce, and stand out from the competition? With record job vacancies and a competitive market for talent, this is definitely a talking point!
Join the Workforce for the Future event with room of employers at the Winter Gardens in Weston-super-Mare on Tuesday 19th July 2022, as we discuss this hot topic. Over a delicious breakfast in an iconic venue by the beach, you will have the opportunity to network with local likeminded businesses, hear about the funding and support on offer through Workforce for the Future and be inspired by the fantastic motivational speaker…
Adrian Webster is back by popular demand, with his warm, witty, engaging and energetic session! The son of a Yorkshire coal miner, Adrian began his career as a police officer in Bristol. However, unable to contain an entrepreneurial urge and a burning desire to "do something different", he soon found himself setting up a highly innovative dairy business. Today, Adrian is one of the UK's most sought-after motivational speakers, specialising in delivering inspirational key messages and practical tools in a humorous, down-to-earth style audiences can easily relate to and remember. Adrian will work with you to develop tangible ways you can Stand out, Attract, Motivate and Retain your workforce.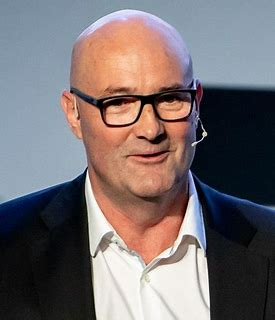 Book a fully funded ticket here!
You will also have the opportunity to network with staff from Weston College who will be on hand throughout the morning to answer questions regarding how further education providers are supporting businesses to provide future talent and support with your recruitment needs.
This session is aimed at Small and Medium sized businesses who are located in North Somerset, Bristol, BANES & South Gloucestershire. Funded through the Workforce for the Future programme which provides fully-funded tailored, in-depth support to help you ensure your employees have the access to the training and support that your business needs to thrive. You'll receive support from our expert partners to ensure your business can identify ongoing skills needs, attract and retain talented people, access the right training and development, and invest in your current and future workforce. For more information on Workforce for the Future, please contact the West of England Growth Hub. The Growth Hub is the West of England Combined Authority's dedicated business support service which offers free, one-to-one advice and guidance for SMEs.​ Workforce for the Future has received £4m of funding from the European Social Fund as part of the 2014-2020 European Structural and Investment Funds Growth Programme in England.