Vouchers for Professional Support available for Businesses – deadline 29th April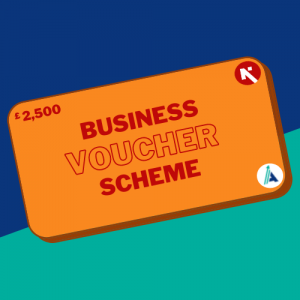 Eligible businesses across North Somerset are invited to apply for their preferred option of professional support that will encourage them to start-up, stabilise, and grow through North Somerset Council's Business Voucher Scheme.
Through the scheme, Businesses can nominate a supplier of their own choosing to receive business support up to the maximum value of £2,500. However, all grants awarded through the Business Voucher Scheme can be match-funded by the business so can act as a contribution towards more extensive support.
Since the launch of the scheme, successful businesses have used the vouchers to:
· Receive specialised training/professional development for their staff
· Develop business and marketing plans to strengthen their growth
· Identify new demographics to increase their customer base
· Update their online presence to broaden their outreach
All applications for the Business Voucher Scheme must be completed and submitted by 29th April 2022.
Please visit https://innorthsomerset.co.uk/business-voucher-scheme/ for further details on the Scheme as well as the link to the online application form.
If you have any questions, or you would like to discuss the offer in more detail, please contact business@n-somerset.gov.uk
The Business Voucher Scheme is part of the Accelerate, Supporting Business in North Somerset Programme, which is funded by the government's Community Renewal Fund. It has been designed to help those that have been severely impacted by Covid and/or Brexit to overcome challenges and barriers to growth to make them more resilient moving forwards. To find out more, please visit: https://innorthsomerset.co.uk/accelerate-new/