Made in North Somerset continues to grow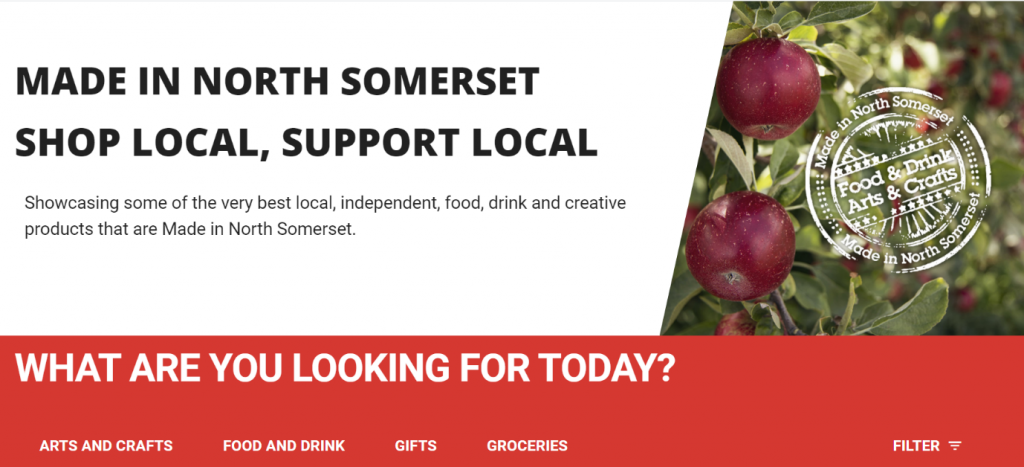 North Somerset Council's Economy team have set up a new 'Made in North Somerset' shopping platform to support and raise awareness of, local independent food, drink and creative businesses. The site, which launched at the end of August, already has 24 businesses on-board with more to follow.
The idea builds upon the success of the annual Made in North Somerset market at National Trust Tyntesfield where visitors clearly loved the idea of being able to shop local from such a variety of high-quality local businesses in one place. A very small percentage of visitors left not having made at least one purchase.
The Made in North Somerset website continues in this same vein and will showcase some of the very best creative, food and drink products from independent businesses, online and all year round. The site will complement and support existing markets, festivals and events by offering customers the opportunity to make a repeat purchase or go back and purchase that product they didn't buy at the time. Customers can easily be re-directed online if events are cancelled or restrictions limit physical sales
The We are Local team, the creators of the very successful 'We are BS3' platform, have developed the site and kept costs as low as possible to ensure it is affordable for all businesses. The online shop allows businesses to easily upload as many products to their online shop as they wish, either for collection and/or delivery.
North Somerset Council has covered the set-up costs and will help to support ongoing marketing and promotion of the site. The We are Local team charge a small commission on online sales to cover the cost of setting up each individual shop, basic training, hosting fees, security and IT support etc and there is a small charge by the payment provider. So, a £25 sale for example would cost a business 80p.
The site will also link to other websites being developed for retailers in Clevedon, Nailsea and Weston-super-Mare so a customer can find a business through a variety of routes, but products only need to be loaded once.
It is anticipated that Made in North Somerset networking events and additional workshops through The Food Works team will be available to all members of the website
For more information on how to join the site contact Mandie Berry mandie.berry@n-somerset.gov.uk or Tel 01934 426 341