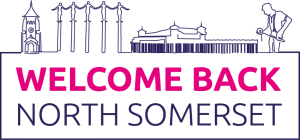 Free business support for independent North Somerset businesses
58 businesses in North Somerset took advantage of free business support between January and March 2022.
The Welcome Back North Somerset initiative helped independent businesses across the area bounce back from the challenges of the pandemic and national lockdowns.
Using Welcome Back funding, North Somerset Council commissioned Tomorrow's Tourism to deliver the programme. Businesses were given access to a mix of one-to-one support sessions with expert advisers, group support sessions with other local business leaders, and were signposted to a range of resources and information.
Key business challenges to be addressed include:
Staff recruitment and retention.
Attracting new and repeat business via marketing and digitalisation.
Business planning for resilience and long-term benefit.
Attracting new markets via enhanced sustainability and accessibility credentials.
Sonya Stockley, owner of Congars Café in Congresbury, said: "I'm very pleased with the advice and information that I received. The initial conversation was so reassuring and everything seemed achievable with a bit of work. It's certainly provided me with the right tools and information, while giving me confidence to improve my business practices. I don't feel so on my own. I'm very grateful this was offered at no cost as I couldn't afford to pay for such expert advice. I can't thank you enough."
Lisa Clarke, owner of The Chocolate Tart in Clevedon, said: "Since the session, I've focussed on creating my post-pandemic re-start business plan. I've also researched web designers and branding. I'd love to continue having this invaluable business support. It's been so inspiring."
Who are

Tomorrow's Tourism?
We provide support tools and expertise to help you achieve positive change. Whether moving your business towards net zero, business planning, development, or marketing (including digital), our team of experts is matched to your specific needs, to focus and prioritise what's really important and why. To bring you access to the widest range of up to date knowledge, we work alongside colleagues at Avenue6, who specialise in sector specific marketing, digital services and sales.

This scheme has been funded by the Welcome Back Fund financed by the European Regional Development Fund as part of the European Structural and Investment Funds Growth Programme 2014-2020